The Spiral Grove Calendar of Events details our Grove events as well as the suggested events and activities of interest from friends of The Spiral Grove, other nature-spirit communities, eco-friendly businesses, of-interest workshops & festivals, etc. We cannot vouch for the validity of every entry we receive. Please use your own discretion when attending any public event not hosted by The Spiral Grove.
If you know of events that would fit in our calendar, please contact us.
See more detail for EVENTS, below the calendar.
First Harvest Drum Circle and Harvest Potluck Supper
Sat. August 5, 1:00-4:00 pm

at the Galeria, 402 W. Locust St., Woodstock, VA

OPEN TO ALL!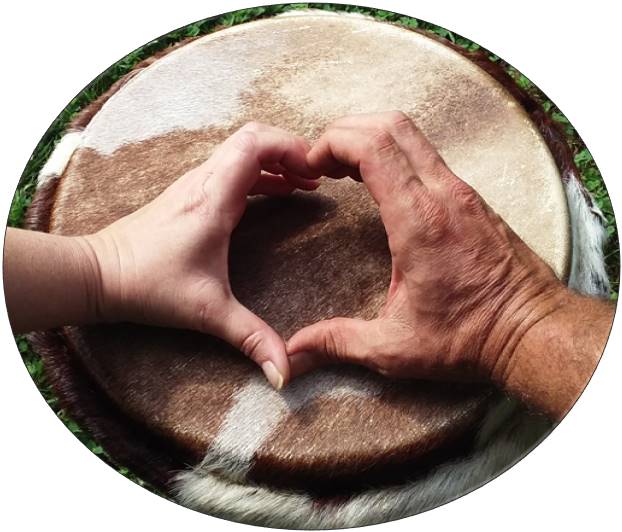 Even if you have never drummed, feel welcome and come and participate!
This is an open-to-all drum circle event and again, no experience is necessary.
Follow the facilitators Glasshawk and Cellina* as they teach and guide you through drum rhythms and games infused with energy and fun to celebrate the beginning of the harvest season. Enjoy the benefits of stress relief, learn something new, engage both sides of the brain and MOST IMPORTANTLY...HAVE FUN!

Bring a drum if you have one you want to play. Otherwise we will have some drums and hand instruments for people to use. End the day together focused and re-energized!

Bring food to share in the Harvest Potluck Supper after, especially items made with garden or local produce in honor of harvest.
Please bring extra produce to help feed those who don't have access to fresh produce.
*Glasshawk and Cellina are certified Drum Circle Facilitators and graduates of the Drum Circle Leadership Facilitator Training with Jim Donovan.

_________________________________________________________________________
Contact Maya to RSVP:
540-eight six eight-2664

Contact Cellina for Grove info:
the_spiral_grove@yahoo.com