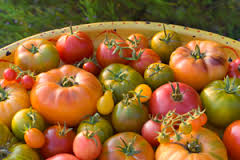 It's hard to believe that the Autumn Equinox is just next month! How fast this summer has flown by. There are ways to still celebrate with us this autumn, visit our Calendar Page for more information.
~ ~ ~
As you walk through your day, please consider taking a moment to reflect on what you can do to help your fellow humans and the planet. Sending out blessings to all those beings who need them is a great way to help you further your own reflection on your blessings and give thanks.

Remember that it's our right as humans to take time out of each day to care of ourselves and when we need it--we can all get by with a little help from our friends.
Wishing everyone blessings of strength and courage to be who you are,
Cellina Rhiannon Whiteflame, Board President

You can still get a copy of our beautiful, full color, Spiral Grove 12-month calendar. Discounted Price, please inquire. Your donation for the calendar will help us continue our non-profit work for the community and accomplish more in the Spiral Grove. Thank you!



Click DONA
TE below to buy calendar now: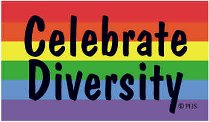 The Spiral Grove is committed to providing a safe landing place for people of all religious paths that harm none where they can practice their religion and be who they are without judgment and without shame. We can also help others find support and guidance if it's something we cannot offer ourselves. We honor and celebrate diversity. It's a large part of who we are as a community.
SPIRAL GROVE DIVERSITY STATEMENT: At each of our Open Celebrations, meetings, and events we make a commitment to honor the diversity of All Our Relations whereby any person who does no harm to others is welcome. At each of the open functions of the Grove there is an intention to create an atmosphere of acceptance of diversity by the facilitators. There is no discrimination based on race, age, sex, sexual orientation (e.g. whether gay, straight, or transgender), physical appearance, religion, class, or physical or mental disabilities. Tolerance is a lifelong study for many of us, so our community is always striving to learn new ways to grow in this positive and balanced direction.