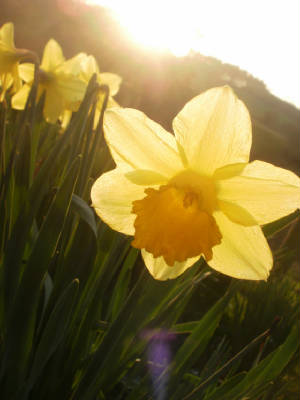 Ahhh...spring has come at last and now we can can feel it in the air outdoors and note the heady scents of wet earth after rain or snow. The seeds you plant now can nuture and fuel your dreams and desires. Allow your spring self to stretch slowly into the energies, allow them to envelop you in their soft cool breezes. No one can make us rush around like our own selves. Remember to pace yourself as the energies increase as the season moves towards summer.
aaaaaaaaaaaaaaaaaaaaaaaaaaaaaaaaaaaaaaaaaaaaaaaaaaaaaaaaaaaaaaaaaaaaaa
With With the slow melt of winter snows we are shown how
water is an important symbol this time of year. You may not realize how much your body needs this time of year because you may not be consciously showing outwards signs of dehydrations such as sweating or thirst. But your body has a hard time fluctuating between temps and our activities of going in to warmth and outdoors again into cold keeps our systems running full tilt. Be sure to drink lots of water to support these demands, to help cleanse and heal your body, reduce toxins, and ensure wellbeing. As you drink water think of where it came from, how the snow and rains are filling our water sheds and blessings us with their gifts. Every drop has a story as to where it started and where it came from and its journey to your sink or bottle. aaaaaaaaaaaaaaaaaaaaaaaaaaaaaaaaaaaaaaaaaaaaaaaaaaaaaaaaaaaaaaa
Spring heralds the youth phase of the year and we honor this by holding ritual outdoors to witness the cool wet weather and the joyful maiden who captures our hearts and reinvigorates our yearnings for more life, more love, more freedom and more joy.
There is just something about spring!
We have fun spring events to get you into the swing of spring. Check out the list to the right and find one that entertains your inner-child.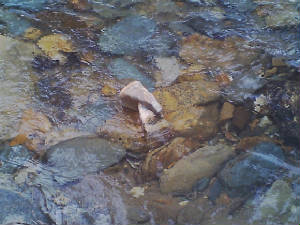 Do you or someone you know need prayers for healing? Email us so we know to include you when we celebrate our "open-to-all" ceremonies.

Check out our Calendar of Event and our Close to Mother Earth newsletter for more info. on the events in the next cycle of days.

If you have any questions or ideas for the Non-profit Board or the Auxiliary Board, feel free to contact us by using the links and information on the Board and Committees page.

Diversity Statement and Harm None Rule:
At each of our open celebrations we make a commitment to honor the diversity of All Our Relations whereby any person who does NO HARM to others in circle is welcome. At each of the open celebrations there is intention to create an atmosphere of acceptance of diversity by the circle facillitator. There is no discrimination based on race, age, sex, sexual orientation, (e.g. whether gay, straight, or transgender), physical appearance, religion, class, or physical or mental disabilities.
Tolerence is a life-long study for many of us, so our community is always striving to learn new ways to grow in positive and balanced directions.
Our Guest Book ~ Welcome Visitors!

WE INVITE YOU
TO VISIT OUR
FACEBOOK PAGE.
The Spiral Grove | Promote Your Page Too

Get Skype to Connect with The Spiral Grove!

UPCOMING EVENTS
Spring Council Meeting

Saturday, April 6: 12 noon to 3 p.m.

At the home of Maya and Phenix in Stephens City, VA

Contact Maya for directions and more information.

Earth Day Event: Tasker Lake Clean Up

Saturday, April 20, (rain date April 21) in Stephens City, VA

Come on out and celebrate Earth Day with us as we clean up and have some fun at our adopted lake. No, you don't have to get in a boat...walking the shoreline is a fun educational experience in itself. Bring the kids and a potluck dish for the potluck meal at the nearby home of Maya and Phenix.

Arrive at 12 noon for required safety training

Bright Fire, Sacred Well

Celtic Beltaine Celebration

Saturday, May 4 in Madison, VA

Join us for celebrating the return of Celtic Summer and honoring the Fey with ritual, bonfire and offerings, diviniation,, potluck feast, May Pole, a traditional Hand-Fasting, and more.

Go to the website link below for important info on this Beltaine gathering.

If you want to know when things start and where we live, please visit the website and use the RSVP page on website.

Join Our

Email List!

Join our email list and enjoy interesting articles (from Spiral Grove and other communities), ads for upcoming events by Spiral Grove and others, important info on our non-profit, Board elections, updates on our community, networking, support for families in need, select sliding scale services by our members, and much much more.